The Summer Brochure is here!!!
Check it out by selecting Summer Brochure in the Parks Menu
Brochures have been distributed to the schools
Watch for one coming home with your child
You can also pick one up at the front counter of the Kerr McGee Center
The City of Ridgecrest
Parks and Recreation Department
Presents!
**FREEDOM PARK FAMILY MOVIE NIGHTS***
Sponsored by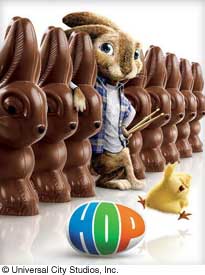 APRIL 21, 2018 @ 7:45pm
*Food available for purchase*
Bring your own chair or blanket as seating will not be provided
For Information call 760-499-5151
The City of Ridgecrest values all of our citizens opinions and we need your help to improve the quality of life in our community. The Ridgecrest city council is considering a parks and facilities assessment district. Please read the attached letter, then click on the link below to take a short survey to help us prioritize the needs to improve our parks and facilities. Thank you for your help on this important matter!
https://www.surveymonkey.com/r/parksassessmentsurvey
***NOTICE***
All Softball fields at the Leroy Jackson Sports Complex will be closed for use and bookings February 12, 2018 through April 30, 2018, all day Monday through Friday and Saturdays 8:00am to 5:00pm.
The Kerr McGee Youth Sports Complex is closed for use and bookings November 6, 2017 through April 25, 2018.
We apologize for any inconvenience.
The Leroy Jackson Sports Complex restrooms repairs (near the tennis courts) have been completed as of February 27, 2018.
Our newly remodeled playgrounds as part of our ongoing parks rehabilitation project.
UpJohn Park Pearson Park
Register online at www.ridgecrest-ca.gov/recreation
Coaches: As always, we are dependent on our volunteer coaches to fulfill our coaching needs. If you or someone you know is interested in coaching, please contact Lance Foster at [email protected] or by phone at 760-499-5151.
Sign up online for activities at Activity Registration
To register for any of our summer and fall programs please click on the button below...
How do I get involved?
1. Make a free account here by clicking on: Activity Registration or Facility Rentals
2. On the top right hand corner you have two options to choose from; to either sign in or create account. Please click on "create an account". Follow the simple 5 step process entering your basic information.
3. Once your account is created, you can start registering for our various programs being offered! If you have any questions please call the Kerr McGee Community Center @ 760-499-5151.
KMCC WORK OUT CLASS OPTIONS!
Aerobic Step Class: Tues/Wed/Thurs 5:30-6:30 pm only drop ins $2.50 per class
Racquetball: We have 2 courts available. Rental is $10.00 per hour, no max. or min. participants. Please make reservation online or call for any questions 760-499-5151.
Karate Classes:Please see each class information below. As of September 1st there are some changes being made for Karate classes; Drop ins now $4.00 per person. There are monthly passes being offered and you must register online and pay per month. Monthly individual passes $25.00 and Monthly family passes (max of 4) is $20.00 per family member. If you would like a pass please go to our Activity Registration.
Mixed-Aged Class (10+ for younger students need instructor approval).
Tues-Thurs 6:30pm - 7:30pm ANY SKILL LEVEL.
Tues-Thurs 7:30pm - 8:00pm Colored Belts Only.
Tuesdays 8:00pm - 9:00pm Adult Karate
Parks and Recreation Department Hours of Operation
Monday 8:00am to 4:00pm
Tuesday 8:00am to 9:00pm
Wednesday 8:00am to 9:00pm
Thursday 8:00am to 9:00pm
Friday 8:00am to 9:00pm
Saturday 8:00am to 6:00pm
Kerr McGee Community Center Hours of Operation
Tuesday 2:30pm to 9:00pm
Wednesday 2:30pm to 9:00pm
Thursday 2:30pm to 9:00pm
Friday 2:30pm to 9:00pm
Saturday 8:00am to 6:00pm
Closed Sunday and Monday
If you have any questions or concerns please give our department a call @ 760-499-5151
DON'T FORGET TO FOLLOW US ON: